This large NFT Environmental Art Project is distinctive and will leave a BLUE MARK on the Ocean for future generations.
​
​​
Following The Trail​
Creation of our BLUE ELITE COMMUNITY benefits, and BE members NFTs.

#SC 10 COMMANDMENTS awareness campaign to take care of the Ocean

Partner with influencers

Allocated our marketing budget

Privately announced our launch

Prepared for public launch
2021 #SUPERCOC0-BM
Trail Discovery
Discovered the #SUPERCOCO-BLUE MARK trail

Generated our idea

Built our experienced team

Built our website, Discord socials & marketing plan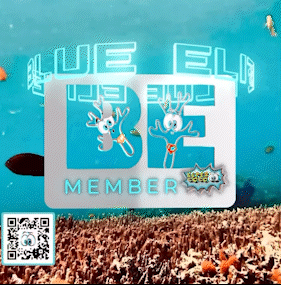 1. #SC10: GOAL 1
SC NFT COLLECTION emerges:
Publicly announce the project

Launch our influencer campaigns

Run viral giveaways

SC-LEGION Pre-sale access with #SC10 tradable NFT cards
​
​
​
#SUPERCOCO 10 COMMANDMENTS | #SC10 launching:
1,000 tradable cards (500 Polygon and 500 in Solana)

The set is made of 10 cards, and each card is based on the #SUPERCOCO 10 COMMANDMENTS and is made of 100 copies each (50 Polygon and 50 Solana), letting collectors buy up to 3 #SC-LEGEND NFTs and get a 25% discount.
​​
Massive awareness campaign to take care of the Ocean with #SC 10 COMMANDMENTS
​
#SC BLUE ELITE COMMUNITY membership
​
​
Launch #SUPERCOCO'S LEGION!
Launch of world's unique AR collection that includes the most valuable eco-awareness NFTs on the space: #SC-LEGION!

Launch a large PR campaign
Assemble #SUPERCOCO'S LEGION
Pre-sale for 1,000 whitelisted members

Public mint of our 20,000 NFTs

Post-mint marketing campaign

Start weekly giveaways

NFT trading platform

NFT influencer platform

NFT brand platform
#SC-LEGION IS ALIVE!
10%
When 10% of #SC-LEGION are sold, 5 NFT giveaway contests will be held among the first holders. #SUPERCOCO is everywhere!
We'll invest our funds in marketing. We're great and everyone should hear about us!
​
20%
Creation of a community wallet (the SUPERCOCO Treasure). This will be used to reward our holders and ensure the project's growth. The initial funding will be $30,000 and 2.5% of our royalty fees will be added every week.
​
50%
One month of craziness! $300 will go to one holder at random every day for one entire month. To qualify, you must hold at least one #SUPERCOCO.
​
60%
How rare is your #SUPERCOCO?
#SC-LEGION will be added to «rarity.tools».
​
80%
#SUPERCOCO merch store is launched!
Our official #SC-LEGION NFT merch store will be unlocked for collectors.
​
100%​
Each collector (holder of a #SC-LEGION for at least 3 months) will be able to receive exclusive #SC LEGION goodies and merch free of charge. #SC LEGION loves to share his Treasure.​​
3. #BML: GOAL 3
SUPERCOCO becomes alive and will be materialized in a real coral in the BLUE MARK LABYRINTH Art Coral Nursery!
When the NFT collection is sold out each #SUPERCOCO NFT will be represented by a unique coral. Small specimens of coral are collected from a healthy "donor coral" under our experts' supervision. After collection, the samples are placed in the coral nursery to let them grow for 9-12 months. During their time in our art installation nursery, corals are carefully maintained by regular cleaning and removal of invasive species.
​
4. #BMP: GOAL 4
​
BLUE MARK PARK (BMP) Reef creation (a step-by-step project completion dashboard). When the samples reach the desired size, they are attached to the BMP by our experts. ​
The new reef will be created using different species designed as a fingerprint, this will become a park to be visited by the public.
Everyone can follow the growth of their coral by using Google Maps coordinates, Photos, Videos, and visit the BLUE MARK PARK Reef. READ MORE
5. #SC-HEA!: GOAL 5
#SC HAPPILY EVER AFTER (HEA) NFT COLLECTION
The #SC HAPPILY EVER AFTER collection will have the real corals as the protagonists. We'll be making an NFT collection of them: 20,000 coral portraits, ready to the Metaverse.
Every owner of an SC will get a unique NFT that they will be able to mint for free.
​
Join #SC community to know more details DISCORD
METAVERSE!
We can't stop with a happy and empowered #SUPERCOCO, we will keep on creating projects and keep you informed as well!
#SUPERCOCO will keep expanding, he will also create a coral reef in the METAVERSE!
Duty never sleeps!
​