-individuals-nfTS PROJECTS-CORPORATION-ORGANIZATIONS-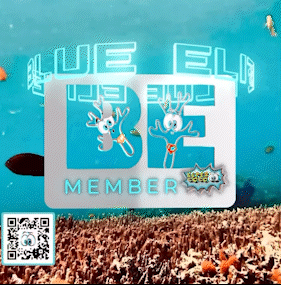 1K Tradable Cards Living on Polygon and Solana Blockchain. READ MORE
​20K AR Generative NFTs Living on Polygon and Solana blockchain
ready to transform into 20K real-life BABY CORALS in a new REEF ART PARK in the Ocean.
20% of the royalties will be used to reward holders

Free SC-HEA! NFT in the Metaverse

Free admission to the BLUE MARK PARK REEF

NFTs with a real-world impact READ MORE
4 in 1:




Environmental Art

+

Participatory Art

+

AR Art

+

crypto art


in an NFT



A unique concept: we'll use NFTs to create a new coral reef in the Ocean with our own BLUE MARK, with bounties and benefits for our collectors.
NFT

s

with awareness & IMPACT
20,000


NEW CORALS ARE
ADDED ANNUALLY
BMP will provide a home for over 1 million different marine species. READ MORE
"#SUPERCOCO-NFT's real-world impact will be a legacy for future generations. We leave a BLUE MARK in the Ocean with powerful NFTs that will drive societal change. NFTs go to the next level by adding a new utility for collectors the possibility to protect the oceans with NFTs"
Analia Bordenave
Author and Director



1O COMMANDMENTS TO




PROTECT THE OCEAN



#10 COMMANDMENTS is a call to action to inspire a new generation of Ocean protectors through NFTs. READ MORE
2

LARGE-SCALE ECO-ARTWORKS
​
The BLUE MARK LABYRINTH is an underwater Art installation used to grow corals, creating a unique marine labyrinth that everyone can enjoy by scuba diving. READ MORE
We use nature to make an underwater artwork with NFTs! Using a variety of coral species, the new reef attraction will be laid out as a fingerprint. The artist AB engages the public in the process to be a co-author and Founder. Each collector will receive their participation certificate. READ MORE
BLUE MARK LABYRINTH is our coral nursery.
To better understand how corals grow and how important they are, the public is invited to visit the nursery both online and in person via snorkeling or scuba diving. READ MORE
With the BLUE MARK PARK Reef, our NFT Environmental Art Project promotes the restoration and conservation of coral reefs, offering a major tourist destination and an important part of marine conservation.
In real-time or in a realistic virtual reality experience, you can join our dive team of coral experts and scientists in the BLUE MARK LABYRINTH every week as they care for our corals.
You'll get up close with the incredible fish, corals, and other species that call this underwater paradise their home.
​

Be more than an NFT collector;




be a coral reef Founder!



100% of the revenue will be used to create and maintain the BLUE MARK LABYRINTH coral nursery and the BLUE MARK PARK new reef park on the Ocean and we also will raise awareness in the Metaverse!